Create Certificate Signing Request (CSR) - MS Exchange 2013
To create your CSR using the New Microsoft Exchange 2013 Admin Center
Note: The recommended key bit size is 2048-bit. All certificates that will expire after December 31, 2013 must have a 2048 bit key size
1. Access the Microsoft Exchange Admin Center by opening a browser and browsing to https://localhost/ecp .
2. Enter your login information.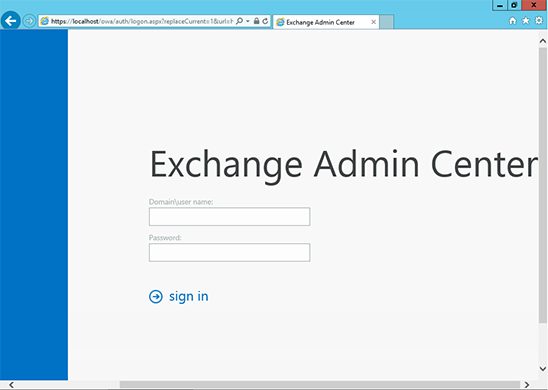 3. Follow the link to Servers on left column, then Certificates towards the top right then click the + symbol.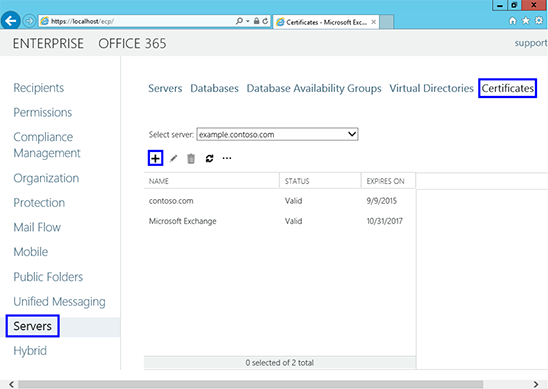 4. On the "new exchange certificate" screen choose the "Create a request for a certificate from a certification authority".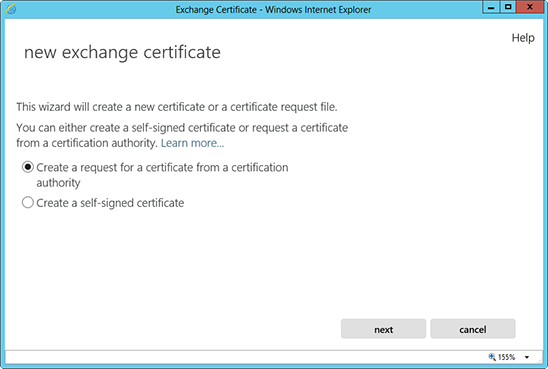 5. Enter an easy to remember name for the friendly name so you can remember this later.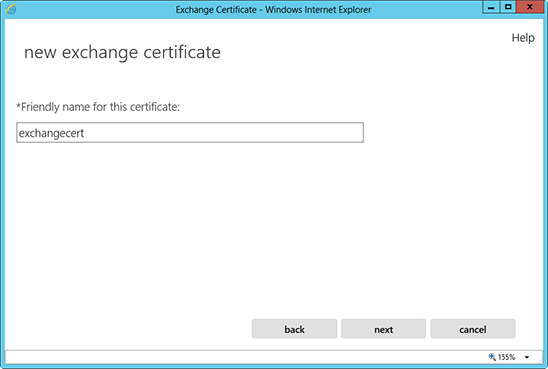 6. If your generating a CSR for a wildcard, please check the box labeled "Request a wild-card certificate...", if not just click next.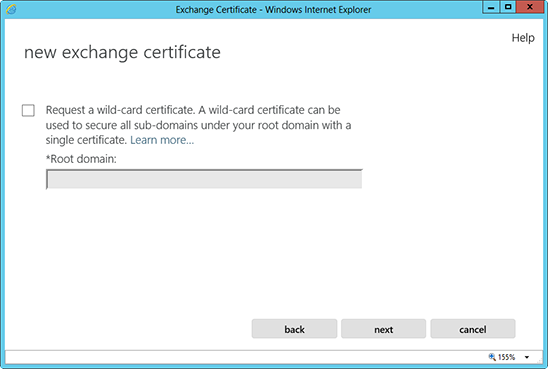 7. Choose the server you want to store the certificate request on from the drop-down menu.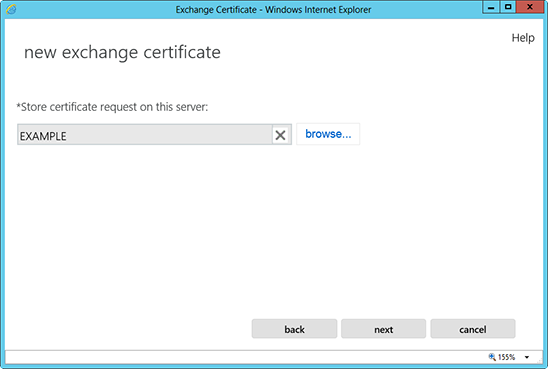 8. If you are doing a wildcard cert, you will skip this step. From the list, select the services which you plan on running securely by using Ctrl+Click to highlight the services.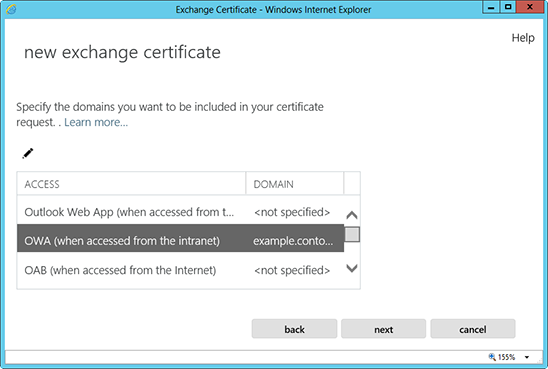 At the next screen, you will be able to review a list of the names which Exchange 2013 suggests you include in your certificate request. .Review those names and add any extra names by using the + button.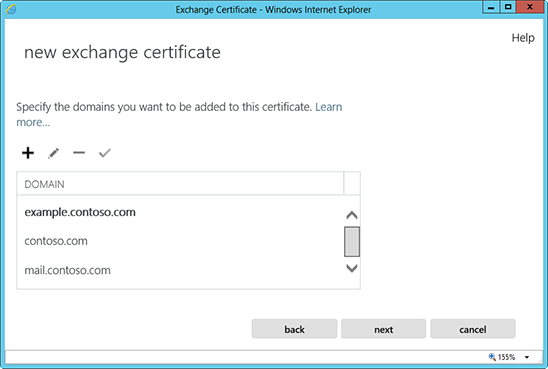 9. Next you'll be asked to "Specify information about your organization". Please bear in mind, if you don't have a state/province just enter your city again.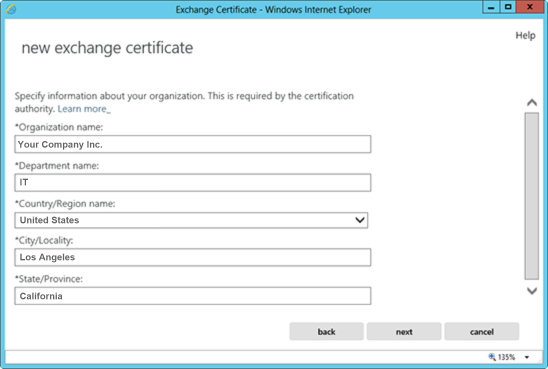 10. Finally, to save your CSR to your computer as a .req file, enter a network share path and click finish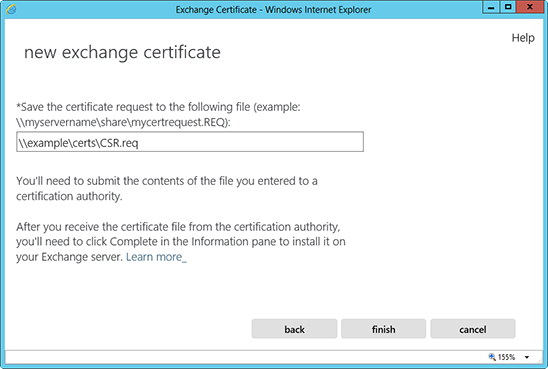 11. You will now be able to open the CSR with notepad. Copy everything from the first - of the BEGIN line right through to the last - of the END line into the online order form.
SSL Certificate Support