Certs 4 Less SSL Certificate Reseller Program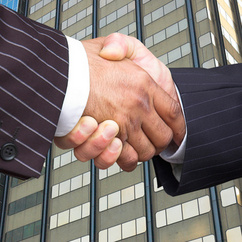 Certs 4 Less would like to extend the opportunity of offering SSL Certificates at competitive prices to your customers. We are launching a brand new SSL Certificate Reseller Program in 2017 and feel confident you will like what we have to offer. We invite you to submit your company information on the form below to become a reseller. The first 50 people to sign up will be considered for Charter Member Status. These 50 members will enjoy additional incentives and perks offered to them in addition to the standard benefits of our program. Becoming part of the Certs 4 Less SSL Reseller Program will be extremely beneficial to your company and your clientele.
At Certs 4 Less we understand the complexities that most resellers business models have. Ours will be a no nonsense approach, with a simple explanation of our terms and conditions. We will do our best to provide products, tools, and most important the pricing that will allow you to yield great margins for your company while offering competitive pricing in the marketplace. We are a Master Reseller for four of the most recognized brands in the SSL Certificate Arena: Symantec, Thawte, GeoTrust and RapidSSL.
If you do, or do not currently sell SSL Certificates we invite you to fill out the form below to become one of our of our resellers and the opportunity of becoming one of our Charter Members. You can also call us toll free at 888.818.0444 or send an email to sales@certs4less.com for more information about this exciting new launch in 2017.


Search Our Site
Loading
SSL Certificates