Thawte EV SSL Certificate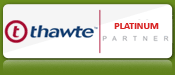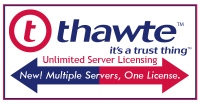 Establishes Trust and Security at a Glance
Thawte SSL Web Server Certificates with EV enable the most visible security indicator: the green address bar in high-security browsers, assuring users that your site is secure and your identity has been authenticated to the industry's highest standard. When customers see the green address bar and the Thawte Trusted Site Seal, they gain the confidence to complete their transaction. SSL Web Server Certificates with EV include Extended Validation, the Thawte Trusted Site Seal, free reissues, and a 30-day money back guarantee.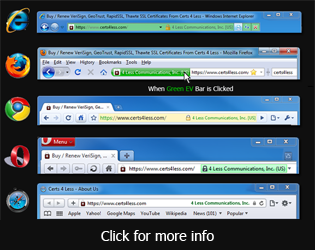 Customers Gain Confidence with the Green Address Bar
Extended Validation SSL gives website visitors an easy and reliable way to establish trust online. Only SSL Certificates with Extended Validation will trigger high security Web browsers to display a green address bar with the name of the organization that owns the SSL Certificate and the name of the Certificate Authority that issued it. The green address bar shows site visitors that the transaction is encrypted and the organization has been authenticated according to the most rigorous industry standard.


Increase revenue potential and reduce fraud with the green address bar and the Thawte Trusted Site Seal, which is available in 18 languages.
Protect confidential information exchanged during shopping, banking, secure sign in, and account self-service interactions with up to 256-bit SSL encryption.
Buy, renew, and manage certificates with a single, secure sign-in to Thawte Certificate Center.
Secure your competitive advantage with SSL from Thawte, a globally recognized certificate authority with root certificates included in over 99% of browsers.


Save time and money by purchasing multi-year SSL certificates and additional licenses when securing multiple servers for a single domain (co-location, clustering, load balancing servers, etc.).
$199
$329
1 year
2 Year
---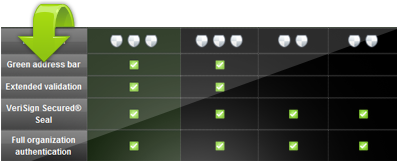 Search Our Site
Loading
EV SSL Certificates
SSL Certificates