Symantec Safe Site - Increase Online Sales


1.) Give customers the confidence to click
Growing concerns about fake sites, viruses and identity theft have made consumers reluctant to do business with websites they don't know and brands that are not familiar to them. As a result, small businesses struggle to generate the confidence to buy, click, and sign-in online. You can generate confidence by displaying a VeriSign seal with an 86% recognition rate among consumers (US Brand Tracker Survey 2009).
2.) Maximize conversions to your shopping cart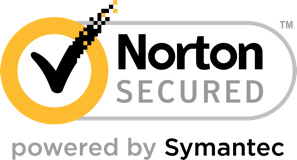 Many small businesses use 3rd party shopping cart software that is secured by a Symantec SSL Certificate and the VeriSign seal is displayed on checkout pages. To maximize click through to your shopping cart, show customers that they can trust the site and trust the transaction with the VeriSign seal present at all stages of the buy process. Make sure your customers see the seal while they are browsing your site and before they checkout.
3.) Reduce shopping cart abandonment
A recent survey found that 86% of online shoppers feel more confident entering personal information on sites that display security indicators, such as a trust mark. (Synovate Research, Sept. 2008) Symantec customers have experienced this uplift first hand. Case studies show a 10-34% increase in online sales and transactions when a Norton Secured seal is displayed. In a recent study, 11% of respondents decided not to conduct business with the site because they did not see the Symantec logo (US Brand Tracker Survey 2009).

4.) Choose the right seal for your website
The Symantec Safe Site is an extension of the established and highly trusted Norton Secured Seal. The Norton Secured Seal means that a site is secured by a Symantec SSL Certificate and authenticated by Symantec. If you do not collect sensitive information or conduct transactions on your website or your checkout is through a 3rd party service provider, you do not need an SSL Certificate.
Note: If your website uses SSL, you must use Symantec SSL Certificate in order to display the Symantec Safe Site.
Search Our Site
Loading
Symantec Safe Site
SSL Certificates