Anti-Malware Scanning For Websites By GeoTrust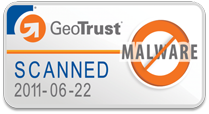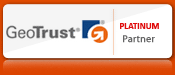 $89


1 Year

$149


2 Year

$209


3 Year
Website Malware Explained
Malware is a general term for malicious software and is a growing problem on the Internet. Hackers install malware by exploiting security weaknesses on servers and gaining access to websites. The malware code on a website is not visible or easily detected, and may infect customers' computers when they simply browse a compromised website. Hackers use it to spread viruses, hijack computers or steal sensitive data such as credit card numbers or other personal information.
A recent Internet Security Report by Symantec found the following:


One in 203.3 emails in the month of August 2011 alone contained malware.
At least 3,441 websites are blocked per day as they are considered malicious sites.
In August 2011 alone, 34.1 percent of all malicious domains blocked, were new ones.
Also in August 2011, 17.3 percent of all Web-based malware blocked was new.
Every website needs to be trusted to be successful. Growing concerns about fake sites, viruses, and identity theft have made consumers reluctant to do business with websites that are not taking steps to protect against them. Over 286 million unique variants of malware were identified last year alone, and the total malware traversing the Internet continues to grow at an alarming pace.
How To Protect Your Website From Malware Compromises
Don't be a hacked site. Get a low-cost daily anti-malware scan from GeoTrust that can identify both well-known malware and brand new malware strains. Clean up your site fast with instant alerts that clearly identify and locate malicious code. These alerts enable you to eliminate malware quickly, stay off search engine blacklists and keep search traffic flowing to your web site.
The GeoTrust Web Site Anti-Malware Scan provides the following competitive features:


Behavioral Analysis
Zero-day Malware
Exploit Analysis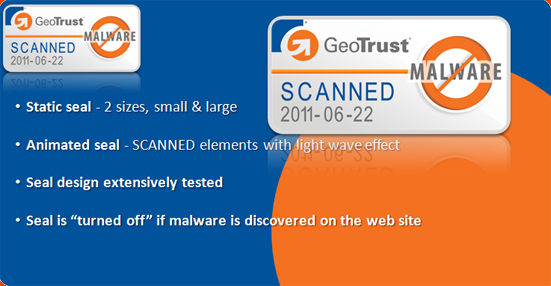 Click For Details On the GeoTrust Website Anti-Malware Scan.
The Benefits of A Malware Free Website
GeoTrust Web Site Anti-Malware Scan helps website owners and online businesses to:


Assure visitors that your site has been scanned for malware.
Protect website traffic by avoiding blacklisting by browsers and search engines.
Identify and fix malware infections fast and easily.
Show visitors they are safe by displaying a trust mark from GeoTrust.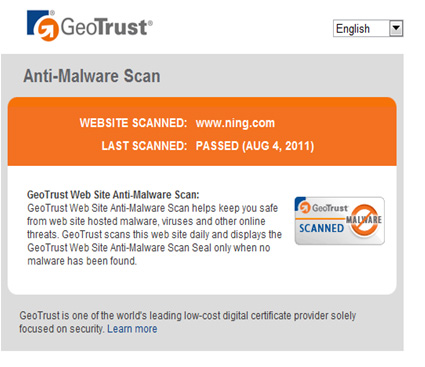 Click For Details On the GeoTrust Website Anti-Malware Scan.
Back to Top
Search Our Site
Loading
GeoTrust Anti-Malware
SSL Certificates