Norton Shopping Guarantee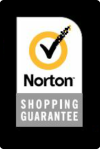 Customers already know And Trust The Norton Name So… Why not give them even more reasons to become your customers. The Norton Shopping Guarantee is a new product offering from a name synonymous with online security, Symantec. The NSG offers benefits for both online merchants as well as buyers.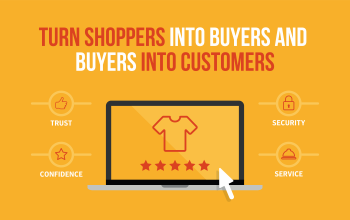 Drive More Sales for your Online Ecommerce Store… Turn shoppers into buyers. The Norton Shopping Guarantee is designed to provide shoppers added confidence and value – via a Guaranteed Shopping experience. The added confidence and value merchants provide buyers with Guaranteed Shopping translates directly and immediately into higher website profitability and increased customer satisfaction. This program is proven to increase website conversion and sales and overall site profitability. Merchants also enjoy longer term benefits including increased buyer loyalty and increased repeat buyer rates.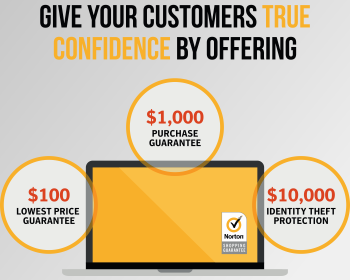 How Does The Norton Shopping Guarantee Turn Shoppers into Buyers…? The NSG turns internet shoppers into buyers by increasing buyer confidence and providing buyers added value through a tangible, third party guarantee. The Norton Shopping Guarantee program enables merchants to provide their buyers with a free Guarantee that includes:

• $10,000 Identity Theft Protection

• $1,000 Purchase Guarantee

• $100 Lowest Price Guarantee

Guaranteed Shopping increases merchant profitability and buyer satisfaction.
Based on Actual A/B Split Tests… When your online store offers the Norton Shopping Guarantee, you'll see a 93% average conversion rate from trial to buy as well as a 7.2% average increase in sales revenue. You'll also see a 20% RIO on guaranteed pricing. If you look at the numbers, the NSG just adds up. As an online merchant, you can't afford to be without it.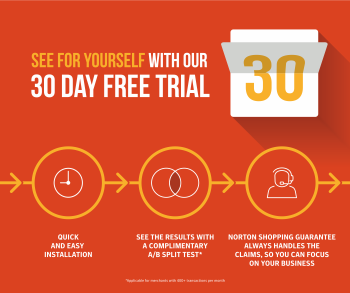 Okay I'm an Online Merchant and I'm Interested in the NSG. So what's it Cost…?
Pricing is based on sales volume and the additional sales generated by the Norton Shopping Guarantee program. Merchants are guaranteed to receive a 20x ROI when using our program. Simply put, Norton Shopping Guarantee doesn't cost merchants anything: For every dollar you invest in Norton Shopping Guarantee you will get a minimum of $20 in incremental top line revenue. Every day that a merchant is not using Norton Shopping Guarantee costs them serious money in lost profit opportunity.

Now you can "test drive" the Norton Shopping Guarantee right on your own ecommerce website free for 30 days without any obligations. And who doesn't like anything for free? What could be better? So without any obligation, find out if the NSG is right for your online store toady. What have you got to lose – besides potential buyers!